We have obtained halal certification from JAKIM for Takex Fresh, a food shelf life extender
which has been sold by our group company Takex labo.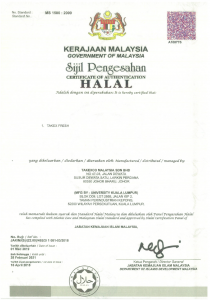 Please find some information on our Facebook page.
https://www.facebook.com/takexco/posts/887708544896333
The product page for Takex Fresh is now in preparation.
We will inform you once it is ready.