TAKEX FRESH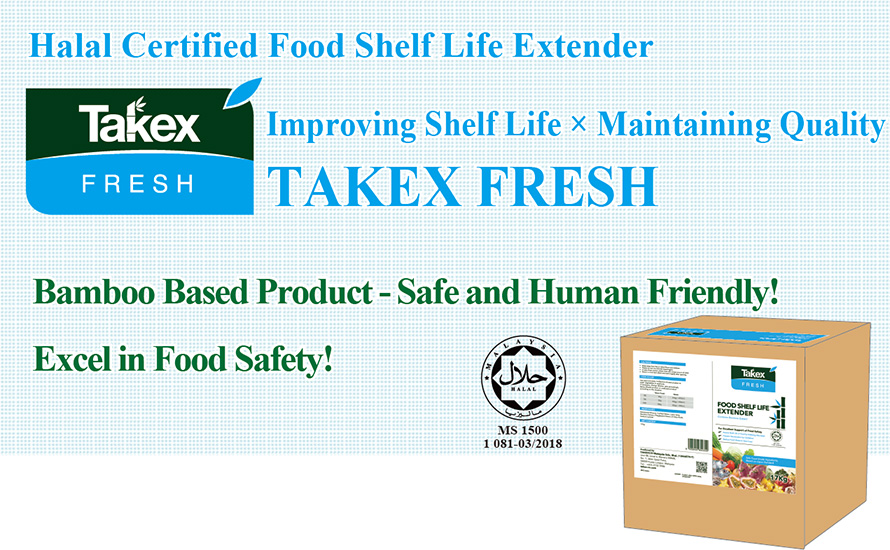 The World's First food grade Halal ethanol sanitizer for food industy
Four Excellent Features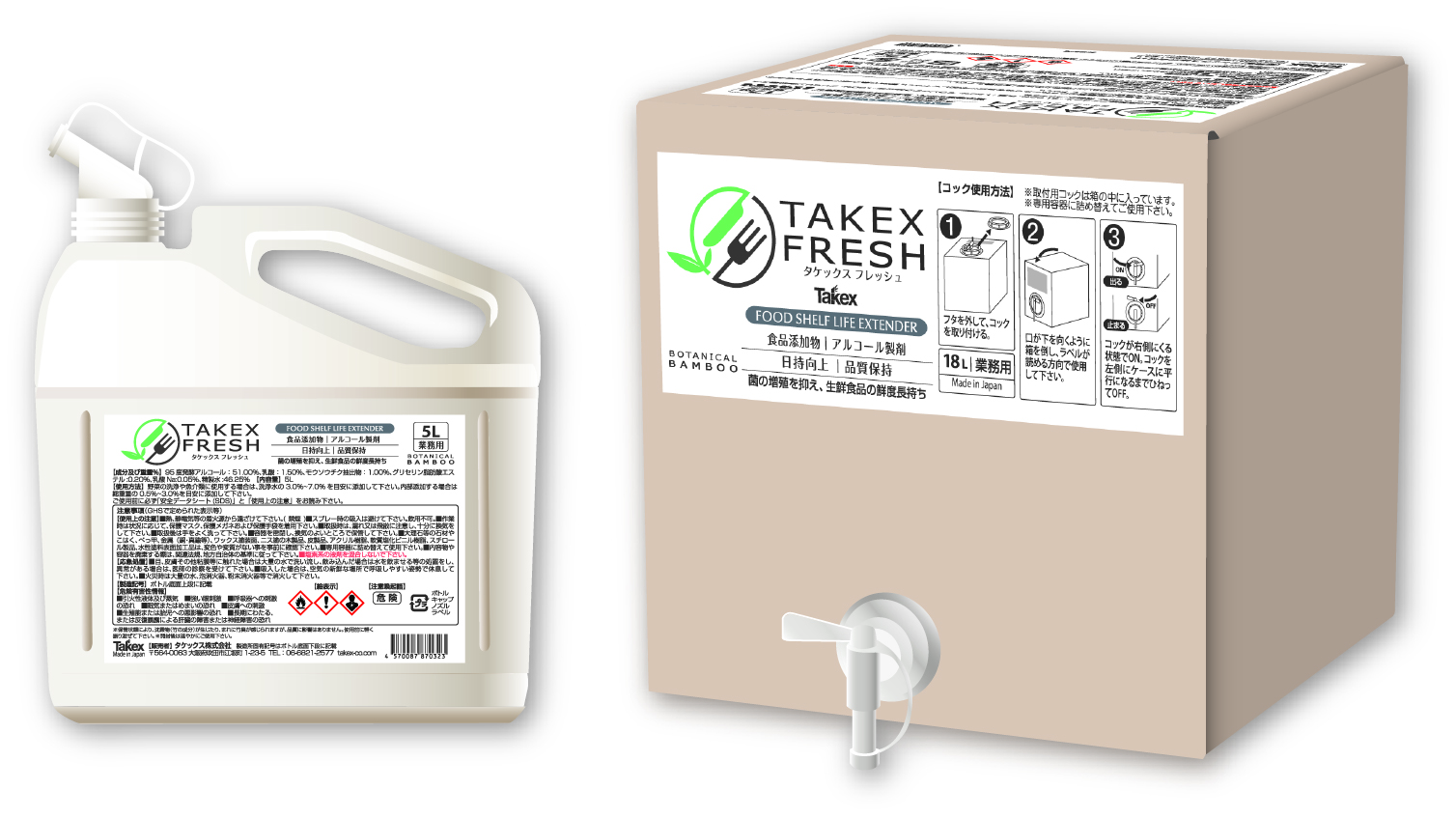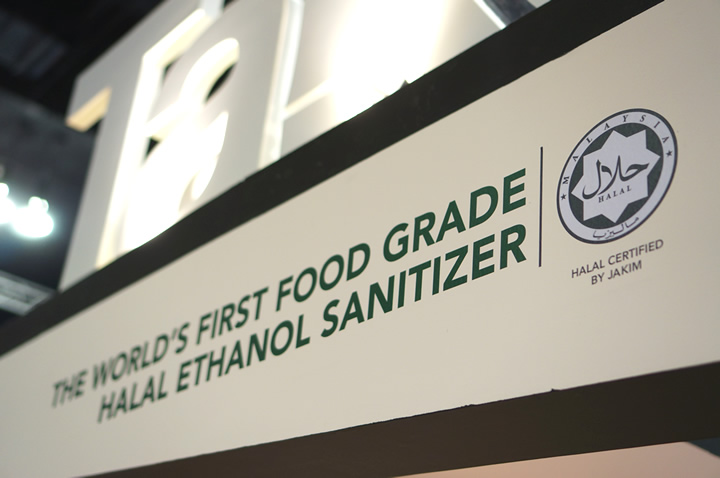 1.

Prolong food's freshness

by inhibiting

microbial growth

!

2.

Prevent oxidized browning

and maintain good appearances on food!

3.

Reduce food waste

by maintaining freshness of the food!

Improve profitability

by minimising food waste!

4.Contains Bamboo Extract.

Safe and human friendly

as

all the ingredients are food grade

!
What is Bamboo Extract?
Bamboo extract, extracted from bamboo, has antibacterial, deodorizing and antioxidant effect. Bamboo extract is highly safe as it is recognized and categorized as a food additive by MHLW (Ministry of Health, Labour and Welfare) in Japan.

What is a storage life improvement agent?
This agent is used for vegetable and fish products that are relatively less preservable in order to protect from rot and discoloring by a number of days or hours.
The effectiveness is less than preservatives so this agent shall be distinguished from them. Recently, the demand for this product is increasing with the emphasis on prolonging food storage life.
Great effect on the improvement of food storage life
vegetables Wash

Sodium hypochlorite has residual chlorine and a distinctive smell

・Suppress yellowing
・Prevent browning
・Processed marine products

Fish cleaning

Do not want to use chemical synthesis of food additives, but want to reduce bacteria.

・Suppress yellowing
・Prevent blackening
・Anti-bacterial and anti-microbial
Benefits and effect
Effectiveness against to lettuce.

Effectiveness of TAKEX FRESH 【Anti tarnishing of vegetables "cabbage"】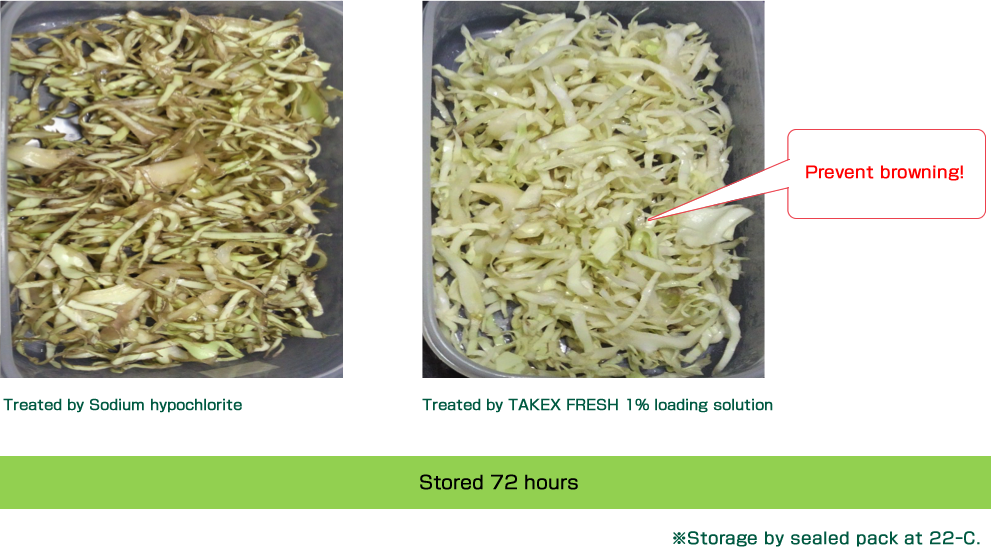 Method of Use